THE LAB
The formulation
Rice at the heart of our formulas
Used for centuries by Asians, rice is a remarkable ally of beauty. Rich in essential vitamins and minerals, the grain of rice has amazing properties for the skin. Highly concentrated in antioxidant gamma-oryzanol and regenerating inositol, it promotes cell renewal and preserves the youthfulness of the skin. In the Lab, with our scientific director, we exploit the wonderful properties of rice to integrate it effectively into our formulas.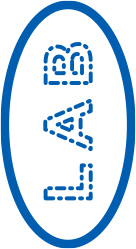 The Oryza expertise
Lab: Botany
& technological
In the Lab, our scientific team selects and combines the best botanical and technological active ingredients to develop expert formulas. Because the nature of Comporta is our greatest inspiration, we seek out its most beautiful treasures to compose our formulas, which we combine with the latest technological advances. For optimal effectiveness, each active ingredient is incorporated into the formula at its scientifically recommended dosage.

Natural fragrances, without allergens
We paid particular attention to the development of perfumes by taking up a challenge that was close to our hearts: banishing synthetic molecules but also allergens.

Our perfumes are therefore 100% natural, but without allergenic substances which mainly come from essential oils. They are therefore perfectly safe and suitable for sensitive and reactive skin.

With a perfumer from Grasse, we have developed two fragrances that bring an olfactory journey to Comporta.

"The Rice Field"
A fragrance with sweet notes of green tea, orange and geranium that evokes the verdant rice field, bathed in the sun and the sweetness of Comporta.

" The ocean "
A fresh fragrance with marine accords and notes of lemon, mint and cucumber that evokes a walk along the wild dunes and the immense turquoise ocean.
A 100% clean formulation
Free of mineral oils, parabens, silicones, sulphates etc.

No synthetic fragrances or dyes
Without ingredients of animal origin